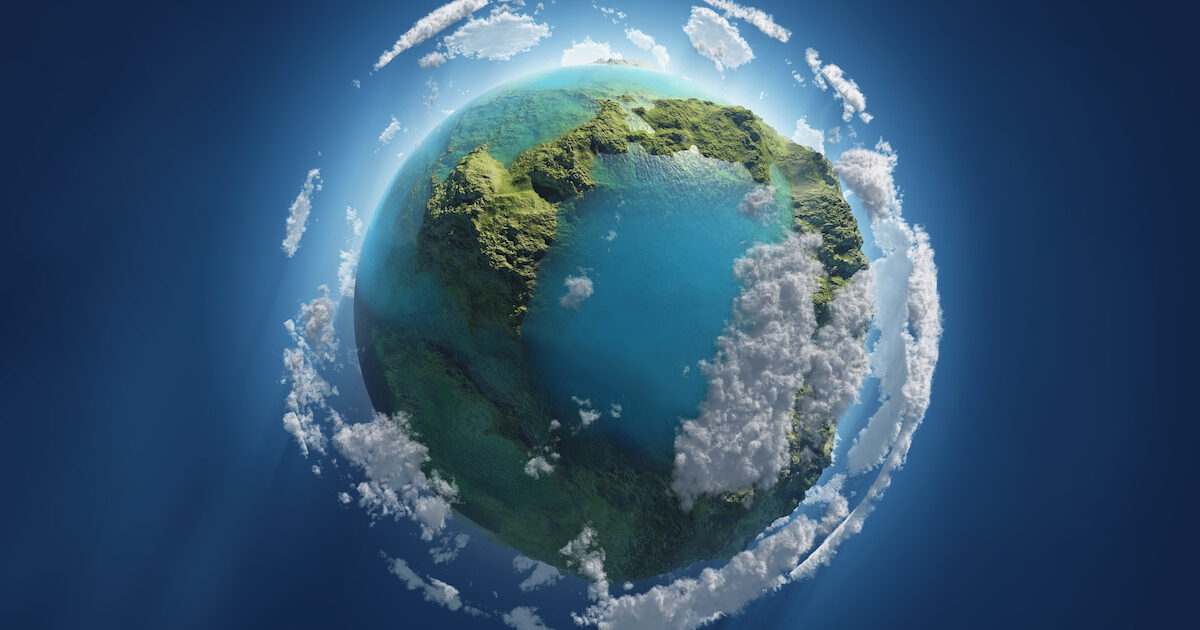 Earth Day is around the corner. This is a time to reflect on the impact our choices have on the environment. One way we can contribute to a greener world is by reducing our carbon footprint. Energy efficient windows in Florida, specifically hurricane impact windows and doors, can help conserve energy all year long.
When you are a homeowner who has concerns over high energy rates and the environment, Storm Pro Window and Door can help. Below, you'll find ways of how new window replacement can improve your home's efficiency and lower your carbon footprint.
Understanding Your Carbon Footprint
Your carbon footprint is a measure of the total greenhouse gas emissions caused by your actions, including transportation, and consumption of goods and services.
Factors that contribute to a high carbon footprint include excessive use of non-renewable resources, energy consumption, and waste generation. These emissions have a significant impact on the environment, contributing to climate change, air pollution, and loss of biodiversity.
Unsurprisingly, energy usage also plays a large role in your carbon footprint. For example, endlessly running your AC uses a lot of energy. Energy efficient windows in Florida can give your AC a break by maintaining a comfortable indoor temperature. Not only will this reduce your carbon footprint, but you can also save money on cooling costs.
What is Earth Day?
Earth Day is an annual event that falls on April 22nd each year. The idea is to raise awareness and support for environmental protection. The theme for this year's Earth Day is "Invest in Our Planet," focusing on practical solutions to invest in a better future for our planet.
One way to contribute to this cause is by investing in energy-efficient products, such as hurricane impact windows and doors. These products not only help reduce energy consumption, but also provide protection from natural disasters, including hurricanes. By choosing sustainable products, we can work together to create a cleaner, greener, and safer planet for future generations.
The Benefits of Hurricane Windows and Doors for the Environment
Energy-efficient windows in Florida, such as hurricane impact windows, provide numerous benefits for the environment. However, entry door replacement may also contribute to the efficiency of your home. When it comes to hurricane impact windows and doors for the climate, here is how these products can help: 
Energy Efficiency
These windows and doors are designed to provide excellent insulation. This is how they reduce energy consumption by keeping your home cooler in the summer. As a result, you'll use less energy for heating and cooling, lowering your carbon footprint.
Energy-saving technology behind these windows and doors include:
Low-E (Low-emissivity) glass coating
Argon or Krypton gas fill between panes
Double or triple pane glass packages
Insulated frames
Weather stripping to block drafts and energy loss
Sustainable materials
One major focal point of Earth Day is sustainability. For a healthier environment, it helps to use recyclable materials for windows and doors. Many hurricane impact windows and doors are made from sustainable materials like fiberglass or vinyl. These are more eco-friendly than traditional window and door materials, especially wood.
Long-lasting durability
Hurricane windows and doors are built to withstand extreme weather conditions, making them more durable than standard windows and doors. This means they'll last longer and require less frequent replacement. This is one of the keys to reducing waste and the need for raw materials.
Energy Efficient Windows in Florida: Top Tips for Lowering Your Carbon Footprint to Maximize Now that you know about the environmental benefits of energy-efficient windows in Florida, it's time to do
Energy Star certification
Choosing energy-efficient windows and doors: Look for products that have been certified by ENERGY STAR or other reputable organizations. These certifications ensure that the windows and doors meet high energy efficiency standards.
Get professional installation
When you want to maximize the efficiency of hurricane windows and doors, consider professional installation. Professional installation of hurricane windows and doors is critical for their performance and energy savings. An expert installer ensures that the windows and doors are properly sealed, preventing air and water infiltration. This can greatly compromise the performance of your new windows.
With the right installation, hurricane windows and doors can offer a high level of protection from natural disasters, such as hurricanes and storms. Meanwhile, these products also reduce energy consumption and costs. This is because the windows and doors are designed to meet stringent industry standards and codes.
Proper maintenance and disposal of old windows and doors
Over time, windows and doors can deteriorate. This leads to air and water infiltration, which can increase energy consumption and costs.
Regular maintenance, such as cleaning and painting, can extend the life of windows and doors and improve their energy efficiency. Keep in mind that materials such as vinyl will not require painting.
When it comes to disposal, old windows and doors should be recycled or disposed of in an environmentally responsible manner, as they can release harmful chemicals into the environment if not handled properly. By taking these steps, you can not only save on energy costs, but also help protect the environment and conserve our natural resources.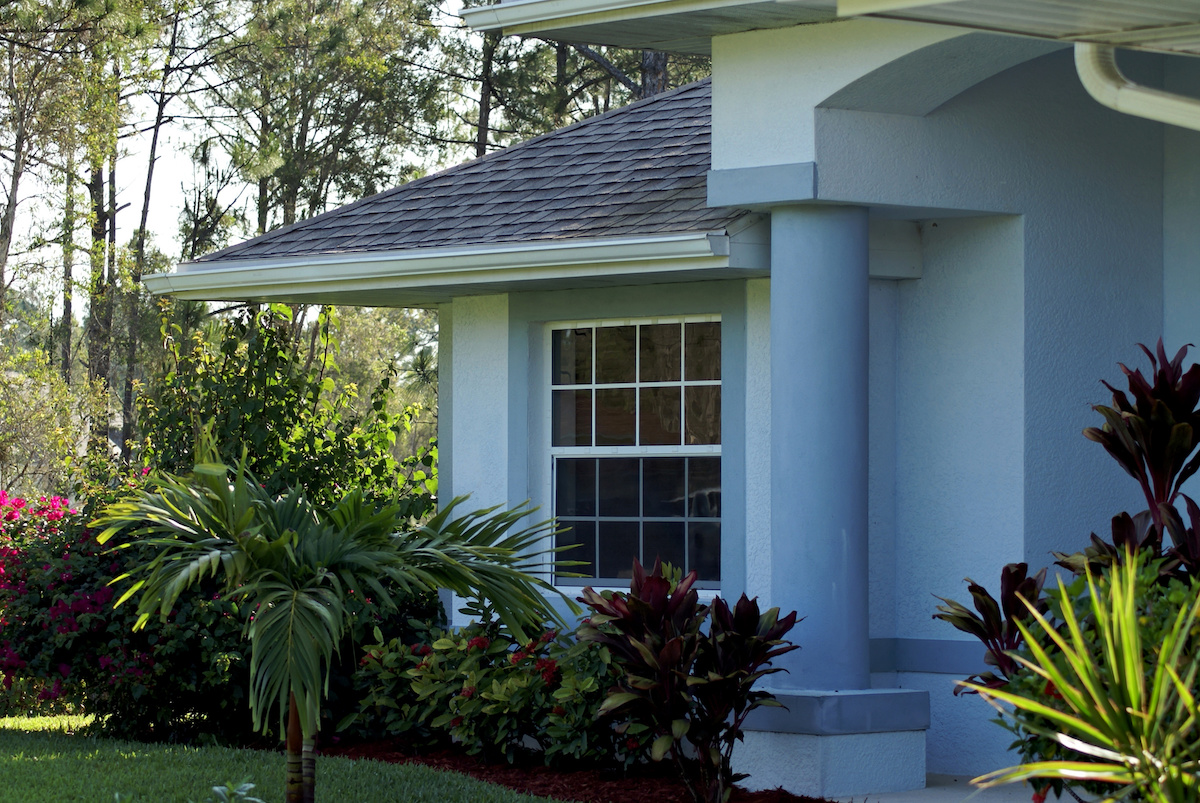 Earth Day and Beyond: Making a Sustainable Choice
Earth Day serves as a reminder to make conscious choices for the betterment of our environment. However, reducing your carbon footprint shouldn't be limited to just one day:
Furthermore, Earth Day raises awareness about environmental issues and encourages people to adopt sustainable practices. It's a great opportunity to evaluate your lifestyle and make changes to reduce your carbon footprint.
Reduce Your Carbon Footprint Year-Round
Making a positive impact on the environment through your home improvement choices. By
choosing hurricane impact windows and doors, you're not only protecting your home from severe weather but also contributing to a healthier planet.
Looking for some more ways to reduce your carbon footprint all year long? Consider some of the following tips:
Reduce energy consumption: Turn off lights and electronics when not in use, use energy-efficient appliances. Remember to adjust your thermostat to reduce heating and cooling costs.
Use public transportation, carpool, or bike instead of driving: Cars are a major source of carbon emissions. Reducing the amount you drive can have a big impact.
Reduce water usage: Fix leaks, install low-flow showerheads and toilets, and limit shower time.
Buy energy-efficient products: Look for products with the ENERGY STAR label for the best performance results.
Reduce waste: Recycle, compost, and buy products with minimal packaging.
Plant trees and support reforestation efforts: Trees absorb carbon dioxide from the atmosphere. Planting more trees can help reduce the amount of carbon in the atmosphere.
Support renewable energy: Invest in renewable energy sources, such as solar and wind power, and advocate for policies that support their development and use.
Make informed consumer choices: Consider the carbon footprint of the products you buy, Choose to buy from companies with environmentally-friendly practices.
Get Energy Efficient Windows in Florida from Storm Pro Window and Door
Lowering your carbon footprint with energy-efficient windows in Florida is an achievable goal for all of us. Choosing hurricane impact windows and doors is a significant step in the right direction. These products offer energy efficiency, sustainable materials, and long-lasting durability, making them an ideal choice for every homeowner.
When you want to make your home more energy efficient, contact Storm Pro Window and Door for a free quote.