When a hurricane or severe storm surges through the area, you need doors that protect your family and home from extreme weather. Our doors withstand the strong winds, heavy rains, and flying debris associated with hurricanes. Storm Pro Window and Door provides your home with the protection you need with hurricane-rated doors.
You can rest assured that our team of installers is employed by us and we do not hire subcontractors. This ensures that we can provide consistent and fantastic quality with every installation.
Frequently Asked Questions
What to Consider When Choosing a New Hurricane-Rated Door
When homeowners work with Storm Pro Window and Door, these are not products that we pull off the shelf at your local hardware store. These products are carefully crafted with the best quality materials, ensuring hurricane impact ratings for your peace of mind.
Investing in a hurricane-impact door is essential for your family's protection, but they have other benefits as well:
High-performance frames that won't rot or rust
Sills block out air and water
Weather-resistant construction
Square edges that look like real wood doors
Only high-quality components used
A new hurricane-impact door can make a big difference in home performance as well as curb appeal. We invite you to explore our array of aesthetic options, coming with nearly endless possibilities in color, stain, and glass design options. Customize your door to your preferences and needs, all the way down to the smallest details.
Aesthetic Options to Explore with Hurricane-Rated Doors
Are you ready to design your dream door? Homeowners in Greater Tampa Bay have a wide range of aesthetic options available for their hurricane-resistant doors, including:
Your choice of nearly any paint color imaginable
Various stain options can give the appearance of authentic wood
Coordinating weather stripping that matches the door
Factory-finish process ensures perfection and precision
Sliding glass doors and French doors are also available
We guarantee your satisfaction with the design of your new door. From the polyurethane foam core to the stylish window girds, expect nothing less than a high-performance, beautiful door. Contact Storm Pro Window and Door for an estimate today. 
Save Energy with New Door Installation
Hurricane-rated doors with polyurethane foam core offer excellent energy efficiency benefits, making them a popular choice for homeowners in Florida. The foam core acts as an insulator, helping to prevent air leaks and keep out drafts. This can help to reduce energy costs by keeping your home cooler during the hottest days.
Other energy-saving features include:
Weatherstripping that blocks drafts
Insulated glass keeps your home cool
Professional installation ensures a secure and weathertight fit to the frame
If you're looking for a door that can offer both protection against severe weather and energy efficiency benefits, hurricane-rated doors are a great option to consider.
Hurricane-Rated Door Installation Process
When you choose new impact-resistant hurricane doors from Storm Pro Window and Door, you might wonder about the installation process. The good news is that we offer an entirely custom experience for your door installation. This is because every home is different, as well as every family.
Generally, your hurricane door installation process will go like this:
Storm Pro Window and Door will secure permits on your behalf
Drop cloths will cover your interior flooring to provide protection
We thoroughly clean when we finish
We will not install a door in a rotted wood frame
Installation is typically done in 1 day
If you have questions about our installation process, we welcome you to give us a call at (813) 749-6051, and we would be delighted to discuss it further with you.
Choose Storm Pro Window and Door for Hurricane-Rated Doors
Are you looking for a hurricane-impact door company in The Greater Tampa Bay area? We provide a great experience, with fair pricing for quality doors. Our 100% satisfaction guarantee promises that you will love your door upgrade for many years to come. Contact us today for an estimate on hurricane-impact doors.
Door Suppliers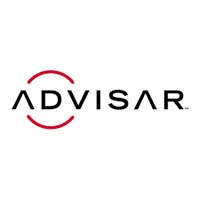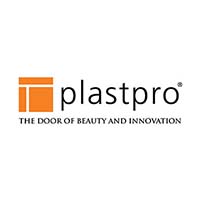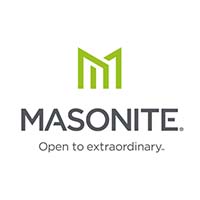 Sliding/Patio Door Suppliers