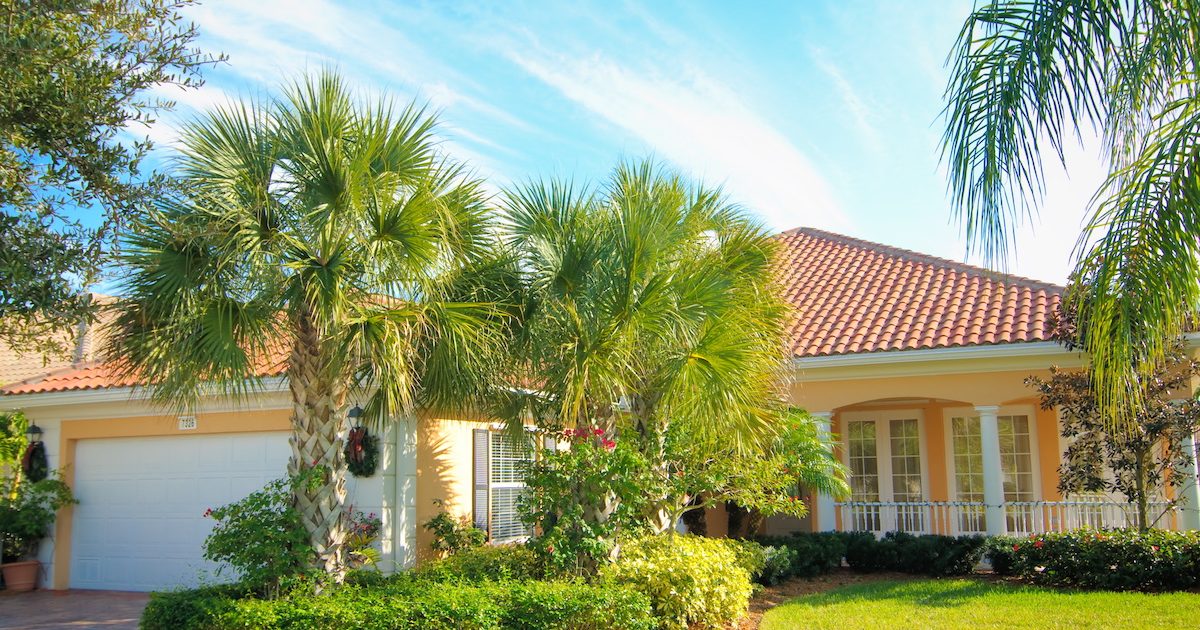 Installing hurricane impact windows in Florida is an excellent way to ensure the safety and security of your home. However, before you make the decision to install these windows, there are a few key considerations that you should think about. One of these considerations is the time of year for installation. When is the best time to tackle this project?
Additionally, you should consider the installation process and preparing for hurricane season. Lastly, you should be aware of the importance of regular maintenance and inspection of your windows as this can help to ensure their continued effectiveness. By considering all of these factors, you can ensure that you make the best decision for your home and safety.
When is Hurricane Season in Florida?
Although the exact dates of hurricane season in Florida vary slightly each year, they are typically between June 1 and November 30. However, during the last few years, hurricanes in Florida come as early as mid-May. During this season, the state is most prone to tropical storms and hurricanes.
There are two main factors that determine how likely a particular hurricane will strike your area. The first is the proximity to the coast, with the second being the time of year. Although there are other factors that can contribute to this, such as the El Nino weather phenomenon, these are the two most important. For your home to be vulnerable to a potentially damaging storm, these must be present or present in the area.
How do Hurricane Impact Windows Protect Your Home?
While traditional windows can be easily blown out by the strong winds associated with hurricanes, hurricane impact windows are designed to remain in place and protect your home from the storm. These windows are made from highly durable materials such as laminated glass. They are designed to resist penetration from wind-borne debris. Additionally, hurricane impact windows in Florida come with heavy-duty frames that remain in place even in the face of strong winds.
The installation these windows can help to protect your home from the damage associated with hurricanes. Durable frames of hurricane impact windows are designed to distribute the force of the wind over a larger area. This helps to reduce the amount of stress on the windows and the home itself.
In addition to providing protection from strong winds and flying debris, hurricane impact windows also offer a number of other benefits. These windows can help to improve the energy efficiency of your home by insulating cool air inside your home. They also excel at blocking out damaging UV rays to prevent your home from overheating. Additionally, hurricane impact windows can help to reduce the amount of noise that enters your home, making it a more comfortable and peaceful environment.
Overall, hurricane impact windows are an essential element of hurricane preparedness. Without these windows, your home is vulnerable to severe damage. By installing hurricane impact windows, you can rest assured that your home will be protected in the event of a hurricane.
Installation process of Hurricane Windows in Florida
What can you expect when you install new hurricane windows in your home? The process typically goes like this:
You inquire for an estimate
A friendly team member arrives at your home to measure your windows and determine an estimate
You agree on a cost and sign a contract
The windows are delivered in the future at a pre-determined date
Professional window contractors ensure that your windows are soundly installed
There is a final walkthrough to ensure your satisfaction
You can enjoy your windows for many years to come
What is the Cost of Hurricane Impact Windows?
One of the most popular questions form Florida homeowners involves the cost of hurricane impact windows. New window installation is a significant investment that serves you for many years to come.
The cost of hurricane impact windows can vary depending on the size, type, and material of the windows, as well as the manufacturer. Generally, hurricane impact windows range in price from $90 to $400 per window. Installation costs can vary depending on the type and number of windows, but installation can typically cost around $100 to $200 per window.
In addition to the cost of the windows and installation, there are other factors to consider when determining the total cost of hurricane impact windows. First, the type of window will affect the cost. For example, you will find different types of glass including tempered and laminated.
Second, the size of the window will also have an effect on the cost. Generally, the larger the window, the more expensive it will be. Third, the type of material the window is made from will also affect the cost. Aluminum and vinyl windows are typically more affordable than wood and fiberglass windows, but they may not provide the same level of protection.
Finally, the cost of hurricane impact windows will also depend on the manufacturer. Be sure to research different manufacturers and compare their prices to ensure you get the best deal. When it comes to protecting your home from the forces of nature, hurricane impact windows are an excellent choice, but it's important to understand the cost of hurricane impact windows before making a purchase.
The best way to find an accurate cost is to contact us for a quote. This will give you an idea of the real cost of your new windows and you can budget accordingly.

Questions to Ask Your Contractor
Hurricane impact windows are a great investment for your home, but you should always ensure that you discuss all of your concerns with your contractor. This could include any issues that you have with the overall look of your home or any issues that you have experienced with other windows.
By doing so, you can ensure that these are fully addressed and the installation process is as smooth as possible. Additionally, you should make sure to ask your contractor about the window warranty. This could help to ensure that you have the peace of mind that comes with knowing that your windows are protected for the long term.
Some example questions to ask your window contractor include:
How long have you been in business?
Do you have references?
Are you licensed and insured?
What windows do you recommend for my home?
Do you offer a warranty for your windows?
Who can I contact with questions or problems?
Get Hurricane Windows in Florida from Storm Pro Window and Door 
Hurricane impact windows are a safe and effective way to guard against the potential damage caused by a hurricane. When you are looking for a reliable and reputable company, consider Storm Window and Door. We're here to help you prepare for hurricane season, which will be here before you know it. Contact us today with questions or to get an estimate.