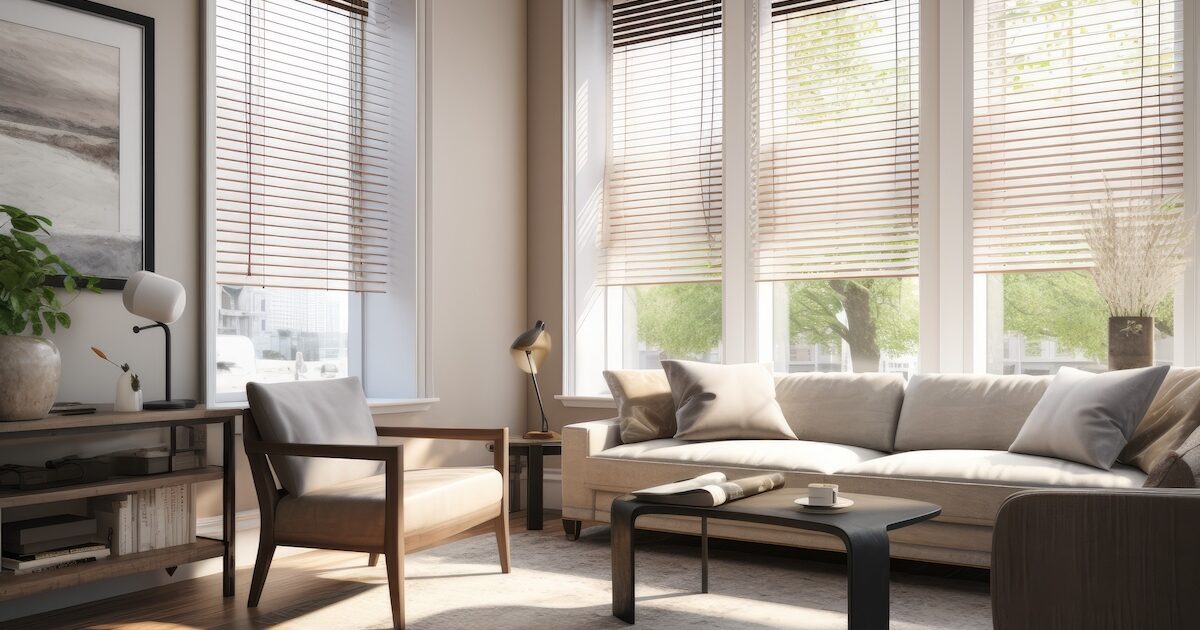 You're ready for new window installation and you're looking for the perfect window style. There are plenty of window styles to pick from, especially when you factor in the possibilities for geometric-shaped windows as well as custom shapes and sizes.
Window replacement has many advantages, from increasing energy savings to making the home look more beautiful. Another advantage is better ventilation, but not all window styles are ideal for maximizing airflow.
In fact, some windows don't open for airflow at all. However, this doesn't mean that fixed windows are a miss. Here, you can explore the benefits and different designs available, as well as how to care for them.
Window Styles: What is a Fixed Window?
A fixed window is a window product that does not have operable sashes or hinges. It is intentionally designed to not open. While this sounds peculiar when you think about the basic functioning of a window, homeowners choose fixed windows for a variety of reasons.
Increased Natural Sunlight
If your goal is to increase natural light in the home, there is plenty of opportunity with a fixed window. The benefit comes from the absence of the sash, which would otherwise prevent light from flowing into the living space.
Extensive Views of the Outdoors
The absence of the sash also allows for sweeping views of the outdoors. If your home is surrounding by impressive views, it's wise to install a fixed window in an area such as the living room, entryway, or even the kitchen. Bay windows are a combination of a picture window and two or more smaller windows that project outward from the wall.
Fixed Windows are Energy Efficient
Fixed windows offer the same energy saving advantages of operable windows. Homeowners can opt for dual or triple pane fixed windows with energy-saving gasses argon and krypton. Low-e glazing is applied to keep the home warmer in the winter and cooler in the summer.
Many Design Options to Consider
Those who want to make an impact on the exterior should consider fixed windows. These windows are custom made to fit any home's architecture, including homes with vintage flair or rustic charm. For ideas on fixed window designs, these are a few of the most popular:
Geometric windows: Fixed windows are available in interesting geometric shapes such as trapezoid or octagon. Victorian homes are the perfect example of showcasing fixed geometric windows, as these windows add character to the home with mix-and-match capabilities.
Transom windows: Transom windows are designed to fit over a door. These are typically a half-moon shape and make a stunning statement on your exterior.
Picture windows: These are the most notable windows when it comes to a fixed design. Picture windows are large, fixed windows that are usually placed in an upper floor. They provide a clear and unobstructed view of the outside.
Keeping Your Fixed Windows Looking Beautiful

Whether you've just installed replacement windows here in St Pete or they're several years old, you might be wondering how you can keep them in tip-top shape. Windows make a bold statement on any home, and old and outdated windows do nothing but drag down your curb appeal.
This quick guide will show you how to care for your fixed windows so they improve your home's appearance every day of the year.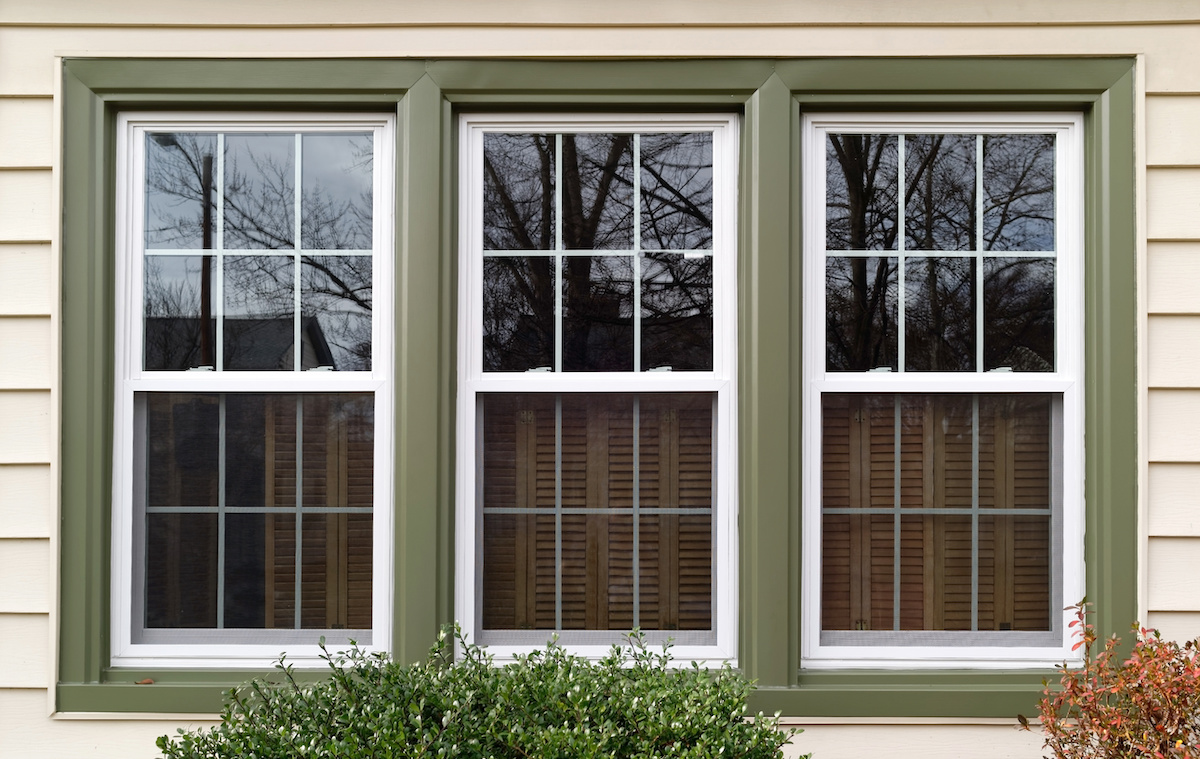 Step 1: Choose Your Window Frame Material Wisely

This applies to those who are about to install windows. If you haven't placed your order, you'll need to carefully consider the frame material. The material plays a large role in how you will maintain your windows—along with the effort level it requires to take care of them.
If you choose wood windows, you'll need to know that these frames require more upkeep than any other frame material. Although wood is beautiful and adds warmth to the home, it's a natural product that will wear down due to weather.
This is mostly due to moisture that settles into the wood. If the wood frames aren't treated, they are subject to chipping, peeling, and even rotting.
The best course of action to keep windows looking new is to select a durable window frame material such as vinyl. Vinyl is an affordable, efficient, and cost-effective window frame material that you'll find all over Florida. You can also consider aluminum windows as a durable upgrade.
Step 2: Cleaning Vinyl Window Frames
If you have wood windows, these will need sanded, stained, and painted to keep them looking new. This is a process that will need to be addressed every year or two, depending on the quality of paint and stain that you use.
If you have vinyl window frames, you're in luck. It takes minimal effort to keep these windows looking new all year.
Since vinyl doesn't include any materials that are harmed by the elements, these windows won't rot—even if it rains for weeks straight.
To clean the vinyl frames, all you need is a mixture of dawn dish soap, white vinegar, and water. Take a cloth and wipe off the interior and exterior of the frames, which will remove any atmospheric dirt and interior dust that's collected over time.
Step 3: Cleaning the Glass

Fixed windows offer amazing views, so it's important to try to keep the glass clean. Cleaning the glass of your windows is a relatively easy job. Here are the steps:
Gather your supplies: a bucket, warm water, a mild detergent, a sponge or squeegee, and a towel.
Mix the detergent and water in the bucket.
Dip the sponge or squeegee in the soapy water and start cleaning the windows.
Rinse the sponge or squeegee in the bucket as needed.
Wipe the windows dry with the towel.
Additional window cleaning tips include:
Use a mild detergent to avoid streaks.
Rinse the windows thoroughly to remove all soap residue.
Wipe the windows dry with a clean towel.
If the windows are very dirty, you may need to use a glass cleaner.
Be sure to clean the window frames and sills as well.
Cleaning your windows regularly will help to keep them looking their best. If you need more information on how to clean your fixed windows, please contact us at Storm Pro Window and Door!
Upgrade Your Fixed Windows to Hurricane Impact Technology

While fixed windows make a difference in curb appeal and even energy savings, get the protection you need from your home with hurricane impact technology. Our hurricane impact windows come in all window styles, including fixed. Contact us now for expert installation and the ultimate protection against hurricane force winds–no shutters required!