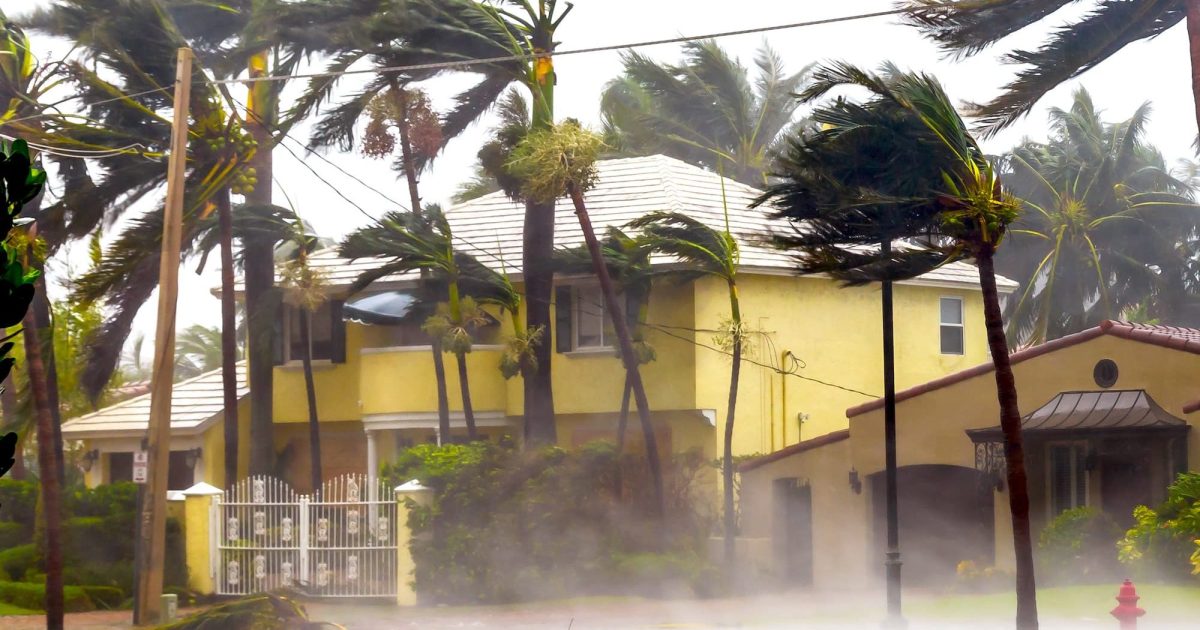 Hurricane season in Florida begins June 1. It's high time we started thinking about the safety of our homes. The truth is that hurricanes are a force to reckon with, but what if we told you there are ways to enhance your home's resilience against these storms? When it comes to hurricane proofing your home, there are several steps you can take. Two very important factors of hurricane proofing your home include hurricane-impact windows and doors.
A Peek into Florida's Hurricane History
Florida has a long-standing history with hurricanes with its proximity to the Gulf of Mexico and Atlantic Ocean. It's the state with the highest number of hurricane strikes in the U.S.! Some notorious ones include the Labor Day Hurricane of 1935, Hurricane Andrew in 1992, and more recently, Hurricane Irma in 2017.
These hurricanes left an indelible mark on Florida's landscape, causing billions of dollars in damage. They were also responsible for the destruction of countless homes. These storms have shown time and again the vulnerability of our houses, particularly the windows and doors/ If not properly secured, windows and doors can lead to structural failure due to high-speed winds and flying debris.
With Florida's hurricane history and potential damage in mind, it's a serious task when it comes hurricane proofing your home. Here's how you can make it happen with windows and doors.
Secure and Protect Your Windows (Consider Hurricane-Proof Windows)
Windows are your home's frontline soldiers against hurricanes. When they're breached, it allows the hurricane's pressure to get inside your home, which can lead to roof loss and extensive damage. Here are a few methods to reinforce your windows:
Storm Shutters: These are permanent fixtures on the exterior of your windows. They can be closed and latched when a storm is on its way. They are a popular choice as they're easily operable and offer robust protection.
Impact-Resistant Glass: Opt for windows with impact-resistant glass. It's made to withstand high winds and flying debris. It's more expensive but offers unrivaled protection. Hurricane impact windows from Storm Pro Window & Door are exceptional for peace of mind!
Hurricane Film: An affordable alternative to impact-resistant glass, hurricane film adds a layer of protection to your regular windows. This reduces the likelihood of shattering.
Plywood Boards: If you're on a tight budget or need a last-minute solution, 5/8″ marine plywood can serve as a temporary shield.
Hurricane Proofing Your Home: Reinforce Your Doors
Did you know that doors are a vulnerable entry point for hurricane-force winds? Like windows, doors are also crucial entry points for hurricanes. Reinforcing them increases your home's resilience against these severe storms. Here's how:
Impact-Resistant Doors: These doors are designed to withstand harsh weather conditions. They're constructed with a combination of materials such as fiberglass, metal, and wood to provide maximum strength.
Adding Deadbolts: A deadbolt on the top and bottom of the door will help secure it in place and resist strong winds.
Bracing Systems: Temporary bracing systems can be installed on your doors to reinforce them during hurricanes.
Garage Door Reinforcement: Often overlooked, garage doors can be a weak point during storms. Reinforcement kits are available which provide braces to support the door.
Windows and doors need routine maintenance to ensure they're in good working order before the hurricane season hits. Regular inspections help you spot potential weak points and address them before they become a problem. Below are some tips when it comes to spotting problems:
Inspecting Your Windows for Hurricane Preparedness
Check for Cracks and Damage: Inspect each window for any visible damage, including cracks in the glass or frame. Damaged windows are less likely to withstand the high winds of a hurricane.
Test the Seals: Moisture or drafts around your windows could indicate a broken seal. On a windy day, hold a lit candle near the edges of the window to see if the flame flickers.
Inspect the Caulking: Check the caulking around the window for any signs of damage or deterioration. Cracked or missing caulking needs to be replaced.
Examine the Locks: Make sure all locks are functional. A secure window lock can prevent the window from being blown open by strong winds.
Test Storm Shutters: If you have storm shutters, make sure they're functioning correctly. They should close and latch securely.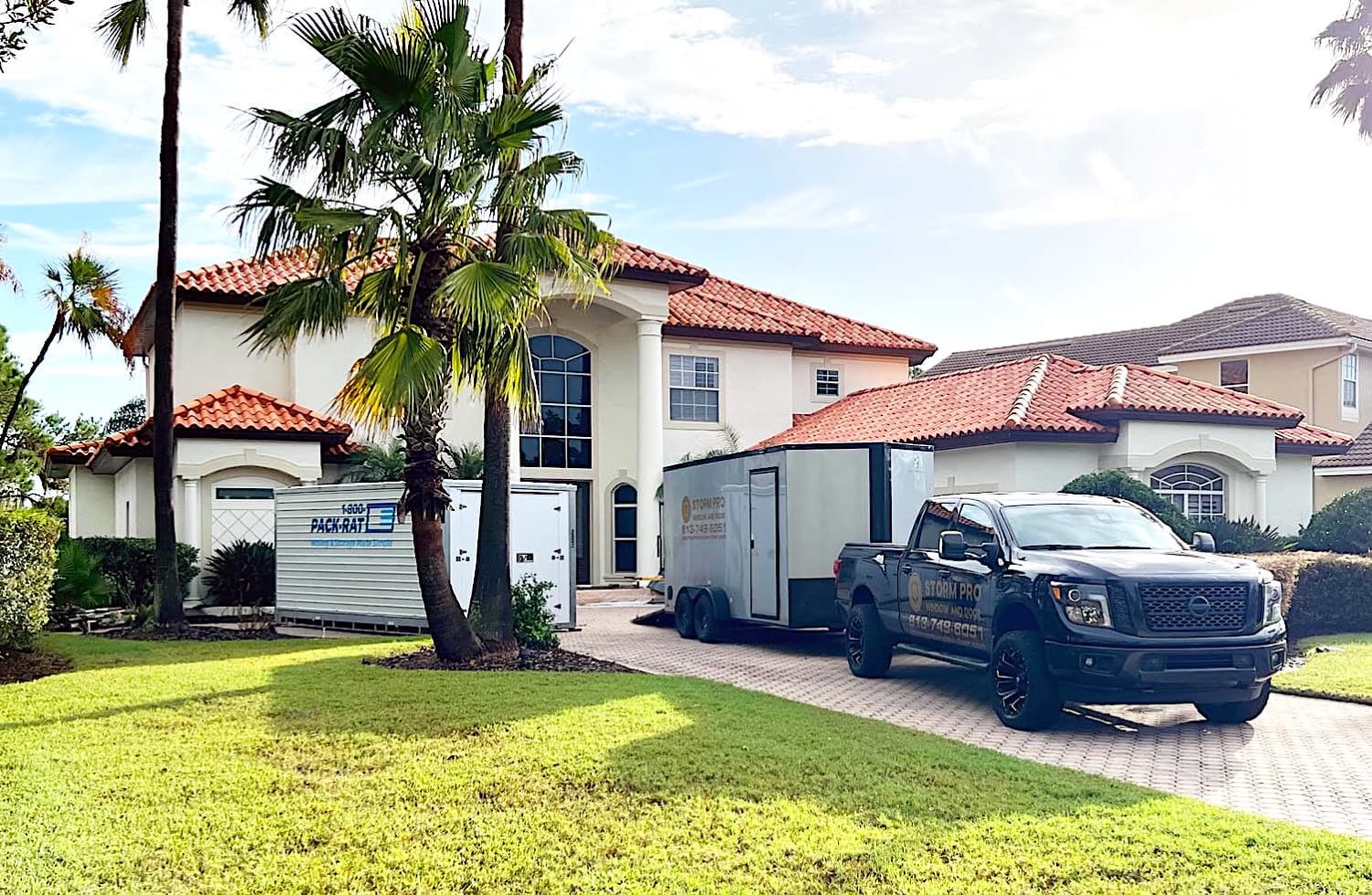 Inspecting Your Doors for Hurricane Preparedness
Look for Damage: Inspect your doors for any signs of damage, such as warping or cracking. Like windows, damaged doors are less likely to withstand hurricane winds.
Check Door Seals: Look for any air leaks or light coming through around your doors. If there are any, it might be time to replace the weatherstripping.
Test Locks and Deadbolts: All locks and deadbolts should be in working order to secure the door during a storm.
Inspect Door Hinges: Ensure that the hinges are firmly attached. Loose hinges can compromise the door's integrity during a hurricane.
Evaluate the Door Frame: The door frame should be secure and free of damage. If you notice any loose or rotten parts, it's time for a repair.
The key to preparing your home for the hurricane season is to be proactive. Choose to install quality hurricane impact windows and doors this season. Remember, your home's security is paramount during hurricane season. Storm Pro Window & Door can help!
Benefits of Hurricane Impact Windows and Doors
Hurricane-impact windows are the key to hurricane proofing your home. But there are other numerous benefits, making them an investment worth considering. Here's why:
Protection from High Winds and Debris: Impact windows and doors withstand the high winds and flying debris from hurricanes. They remain intact even when their outer layer is damaged, preventing wind pressure from entering your home. Windows and Doors from Storm Pro can resist winds of up to 175 MPH!
Energy Efficiency: Hurricane impact windows and doors have excellent insulation capabilities. They keep your home cool in the summer while ultimately lowering your energy bills.
Noise Reduction: Besides protection from the elements, these windows and doors significantly reduce the amount of outside noise that enters your home.
UV Protection: These products are capable of blocking the sun's harmful UV rays. This is to protect your family and your furniture from the effects of prolonged sun exposure.
Insurance Premium Reduction: Many insurance companies offer premium discounts for homes equipped with hurricane impact windows and doors due to the reduced risk of property damage.
Choosing the Right Hurricane Impact Windows and Doors
With the myriad options available, selecting the right hurricane impact windows and doors can seem daunting. Here are some tips to guide you:
Check for Certification: Ensure the products you choose are certified by the American Architectural Manufacturers Association (AAMA) and meet the standards of the American Society for Testing and Materials (ASTM).
Consider the Frame Material: Impact windows and doors come in various frame materials, each with its own benefits. Vinyl frames offer excellent insulation, while aluminum frames are sturdy and require little maintenance.
Glass Quality: The glass should be tough and able to withstand high wind pressure.
Installation: Proper installation is crucial. Ensure you choose a reputable company with a proven track record in installing hurricane impact windows and doors. They should comply with your local building codes and understand the intricacies of fitting these fixtures. Storm Pro Window & Door employs our installers so you always have a consistent, quality installation experience. We don't use third party contractors!
Warranty: Opt for products that come with a robust warranty. This is a testament to the manufacturer's confidence in the product's durability and their commitment to customer satisfaction. Ask us about our warranty today!
Try Hurricane Proofing Your Home with Storm Pro Window & Door
Are you ready to take the steps in hurricane proofing your home? Storm Pro Window & Door can help. Please contact us today for a free quote on hurricane impact windows and doors.