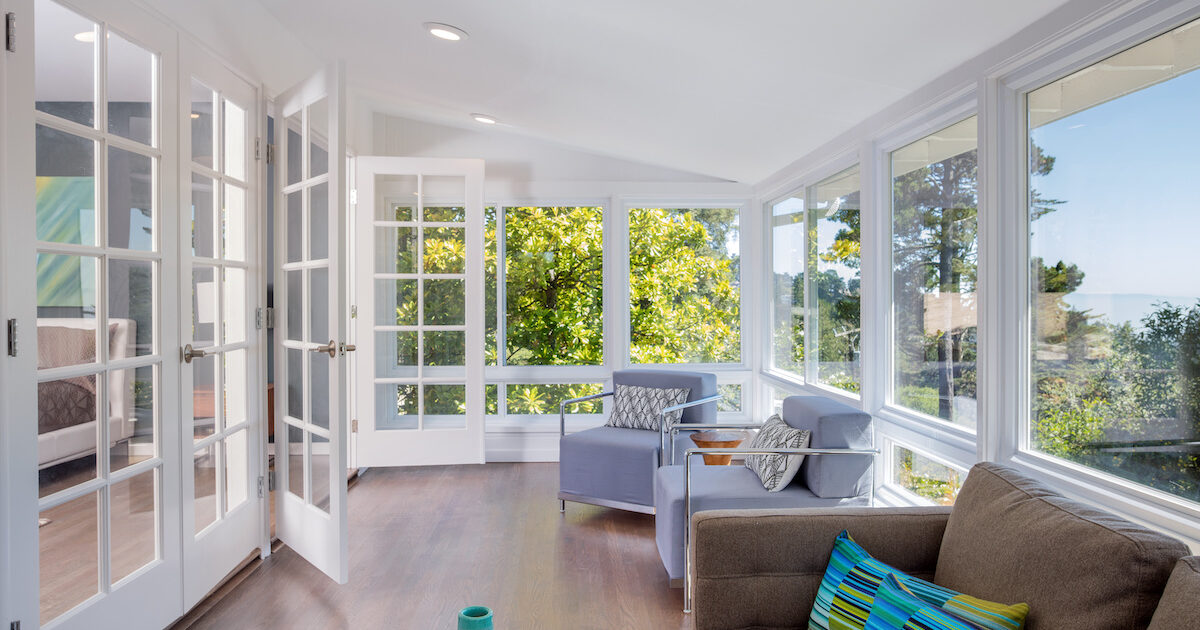 Are you searching for the best windows for Florida homes? Your choice of windows is a decision that requires thoughtful consideration. When selecting windows, Floridians have to take into account a few unique factors. Sunshine, heat, humidity, and the risk of hurricanes all play a part in the decision-making process. As your trusted local window contractor, we know the best windows for Florida homes inside and out!
Hurricane Impact: A Crucial Factor in Window Selection
Living in Florida means living with the constant threat of hurricanes. Thus, when choosing the best windows for Florida homes, hurricane impact is a critical consideration.
Hurricane impact windows are designed to withstand the high winds and flying debris common during hurricane season. They feature laminated glass, which consists of two layers of glass with a layer of plastic sandwiched in between. This design helps prevent the glass from shattering into dangerous shards upon impact.
A plastic layer also helps to keep the glass in place even if it does break. The glass will crack in the pattern of a spiderweb instead of shattering. This can help to prevent injuries and damage to your home.
Furthermore, hurricane impact windows can also help to reduce noise pollution and improve energy efficiency. If you live in an area that is prone to hurricanes, hurricane impact windows are a wise investment to protect your home and family.
In addition to laminated glass, hurricane impact windows may also feature other features such as:
Tempered glass
Tempered glass is engineered by heating ordinary glass to a very high temperature and then rapidly cooling it. The heat reaches up to 1200 degrees F. This process causes the glass to become stronger and more resistant to breaking.
Meanwhile, tempered glass is often used in applications where safety is a concern, such as in car windows and shower doors. It also is found in hurricane impact windows. If tempered glass does break, it shatters into small, rounded pieces that are less likely to cause injury than the sharp shards of ordinary glass.
Vinyl or Aluminum Frames
Vinyl and aluminum frames are both incredibly durable and can withstand Florida's elements. However, there are some key differences between the two materials that may make one a better choice for your home than the other.
Vinyl frames are made from a synthetic material that is resistant to rot, mold, and mildew. They are also relatively lightweight, making them easy to install. However, vinyl frames can be more susceptible to denting and scratching than aluminum frames.
Aluminum frames are made from a strong, lightweight metal that is resistant to dents and scratches. They are also less energy-efficient than vinyl frames, as they tend to conduct heat easier than vinyl. However, aluminum frames can be more expensive than vinyl frames.
What is the best material for hurricane impact windows?
Ultimately, the best material for your hurricane impact windows will depend on your individual needs and preferences. If you are looking for a durable, affordable option that is easy to install, vinyl frames may be a good choice. If you are looking for a more energy-efficient option that is resistant to denting and scratching, aluminum frames may be a better choice.
Here are some additional factors to consider when choosing between vinyl and aluminum frames:
Cost: Vinyl frames are typically less expensive than aluminum frames.
Durability: Aluminum frames are more durable than vinyl frames.
Energy efficiency: Vinyl frames are more energy-efficient than vinyl frames.
Maintenance: Vinyl frames require less maintenance than aluminum frames.
Appearance: Vinyl frames are available in a wider range of colors and styles than aluminum frames.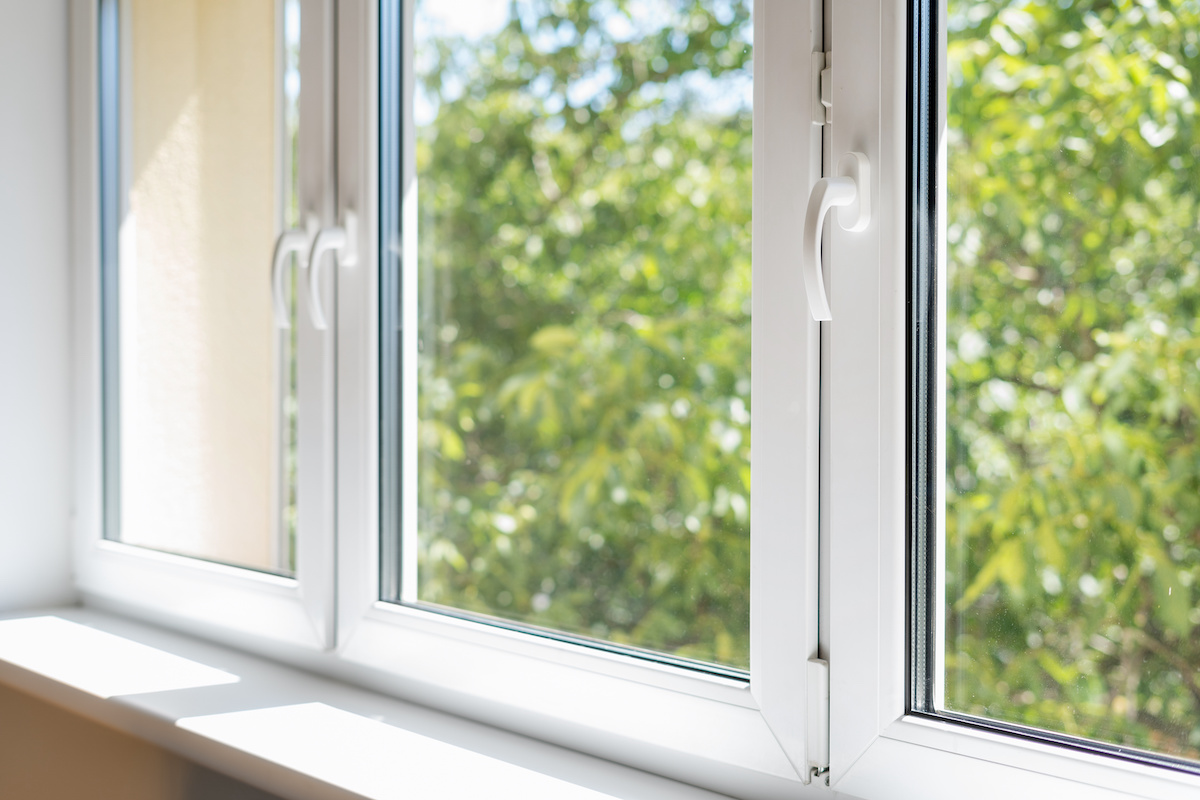 Weatherstripping
Weatherstripping in hurricane impact windows helps to seal around the window and prevent air leaks. This is important because it can help to keep your home cooler in the summer and warmer in the winter. It can also help to reduce noise pollution from outside. Additionally, weatherstripping can help to prevent water from entering your home during heavy rains or storms. The best windows in Florida come equipped with durable weather stripping that prevents energy loss.
Investing in these windows offers peace of mind and safety. Keep in mind that hurricane impact windows can often reduce insurance premiums. This is thanks to their high level of protection.
Energy Efficient Inert Gases: A Subtle but Effective Solution
Energy efficiency is another key attribute to consider when selecting the best windows for Florida homes. One factor that contributes to this efficiency is the presence of inert gases between window panes.
Windows that utilize inert gases, such as argon or krypton, provide superior insulation compared to traditional double-paned windows. These gases are denser than air, reducing the amount of heat transferred through the window. This can significantly reduce your cooling costs during Florida's hot summers.
Low-E Application: Best Windows in Florida for Keeping the Heat Out
What's the lowdown on Low-e? Low-E, or low-emissivity, windows feature a microscopic, thin coating. The idea is to reduce the amount of UV and infrared light that can pass through the glass. The good news is that you don't have to compromise on enjoying the sunshine, as low-e doesn't block out the sun. Low-E is applied without compromising the amount of visible light that enters your home.
Furthermore, Low-E applications significantly reduce the heat gained from sunlight. They are an excellent choice for Florida homes. It not only lowers energy bills but also protect your furniture and flooring from UV damage.
Professional Installation: The Key to Efficiency and Durability
The best windows for Florida homes can only live up to their potential when correctly installed. A professional installation ensures that your windows provide optimal insulation, reducing energy costs and increasing the lifespan of your windows.
Professional installers have the expertise to handle different types of windows and their installation nuances. They can accurately measure your window spaces, ensuring a perfect fit and eliminating gaps that can compromise insulation.
You'll also want to consider if the window company employs or contracts their installers. Here at Storm Pro Window & Door, we employ our installers. This is because we want to offer consistent and quality work for every install!
Best Windows in Florida: No Shutters Required!
Don't leave your home's safety and efficiency to chance. Trust the experts at Storm Pro Window and Door. With our 50+ years of combined experience, easy 0% financing, responsive service, and custom-made, high-quality products, we're committed to making your Florida home secure and energy-efficient.
Request your free estimate today and discover why we're the top choice for the best windows for Florida homes. Experience the peace of mind that comes with our 100% satisfaction guarantee! Contact us for a free estimate on the best windows in Florida.