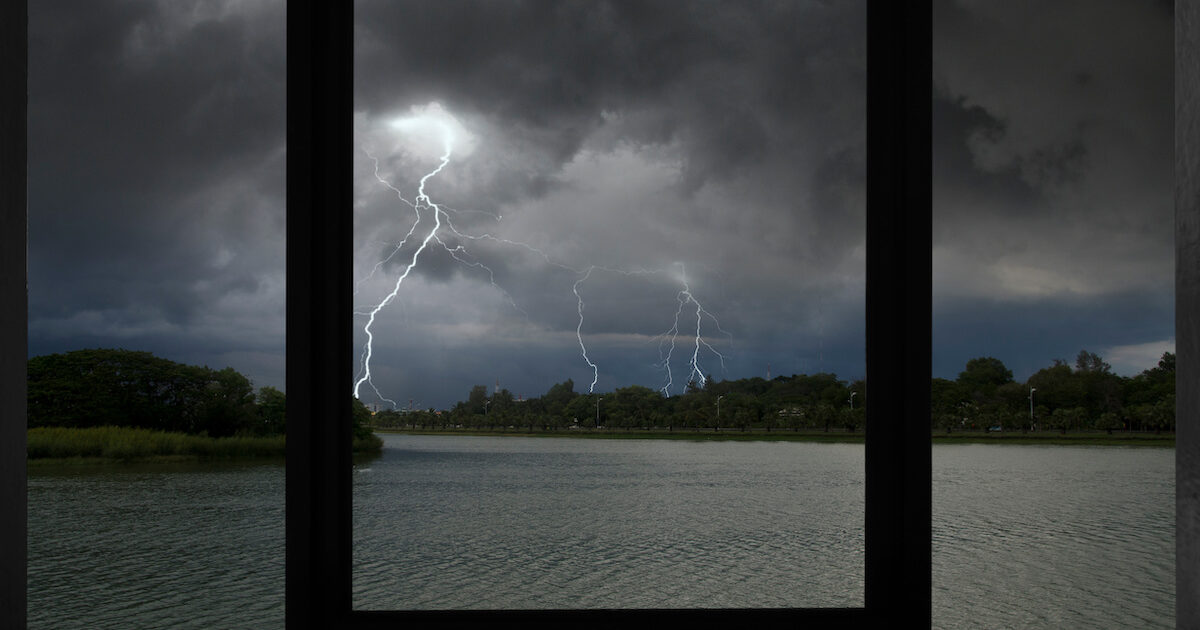 Close your eyes and imagine your dream home. Is it streamlined and modern with clean lines and impeccable style? When it comes to designing a modern marvel, you don't want to underestimate the aesthetic power of hurricane impact windows.
When it comes to home improvement and modernization, few features are as functional and stylish as hurricane impact windows. Not only do they add a contemporary touch to your home, but they also provide strong protection against the elements. Whether you're located in an area prone to hurricanes or you simply want to update your living space, installing hurricane impact windows is a smart choice. Talk to us at Storm Pro Window & Door to bring your modern dream home to life!
Hurricane Impact Windows Make a Modern Aesthetic
How can you make your home look more modern with hurricane impact windows? One of the impressive benefits of these windows is their sleek and modern appearance. Available in a variety of designs and frames, these windows can effortlessly blend in with the rest of your home or stand out as a distinct feature.
Large Panes
Larger panes of glass are a hallmark of modern architecture. The impact windows are perfect for this trend, offering uninterrupted views and letting in natural light. This makes spaces feel brighter and larger, enhancing the overall ambiance of your home.
Customization Options and Variable Window Styles
The window style you choose can dramatically influence the aesthetic of your home. With a range of options available, you can easily incorporate modern design elements into your living space. Below, we discuss some of the most modern window styles, perfect for use with hurricane impact windows.
Double-Hung Windows
Double-hung windows feature two sashes in a single frame, with both sashes capable of moving up and down independently. This classic window style can be modernized with the use of sleek frames and large panes.
These windows are ideal for effective ventilation, as you can open both the top and bottom sashes. They also work well in rooms with limited space, as they don't require any outward swing space. Their versatility makes them a popular choice for contemporary homes.
Sleek Slider Windows
Slider windows, as the name suggests, slide horizontally on a track. They usually have two sections – one fixed and one sliding, providing a wide view and easy operation. These windows open with fingertip ease and beautifully integrate into modern spaces.
Meanwhile, slider windows are great for modern homes with an emphasis on clean, minimalist lines. They are ideal for spaces where you might not have the room to swing a window open, such as next to a walkway or patio. These windows offer an uninterrupted view of the outdoors, allowing ample natural light to enter.
Geometric Windows (Circular Windows)
It's easy to make your home feel more modern with geometric windows. Geometric windows come in non-traditional shapes, such as circles, ovals, triangles, and more. Circular windows are a specific type of geometric window, known for their round shape.
Circular windows add a unique and stylish touch to any home, making them perfect for modern design. They can be used as accent windows, placed strategically to create visual interest or to provide a view of a particular outdoor feature. Their unexpected shape makes them a statement piece, adding character and a sense of individuality to your home.
Picture Windows
When you're looking for a stylish and beautifully modern window upgrade, the picture doesn't disappoint. Picture windows are large, fixed windows that don't open or close. They're designed to provide a clear, unobstructed view of the outdoors, like a picture frame.
What's great about this window style? Picture windows are ideal for homes with stunning views, as they allow you to fully enjoy the surrounding scenery. They're perfect for modern homes, emphasizing clean lines and simplicity. Since they don't open, they provide excellent insulation and energy efficiency. Pairing them with smaller, operational windows allows you to enjoy both the view and ventilation.
Incorporating these modern window styles into your home with hurricane impact windows not only elevates your home's aesthetic but also provides protection and functionality. Whether you prefer the versatility of double-hung windows, the clean lines of slider windows, the uniqueness of geometric windows, or the expansive views of picture windows, there's a style to suit your modern design preferences.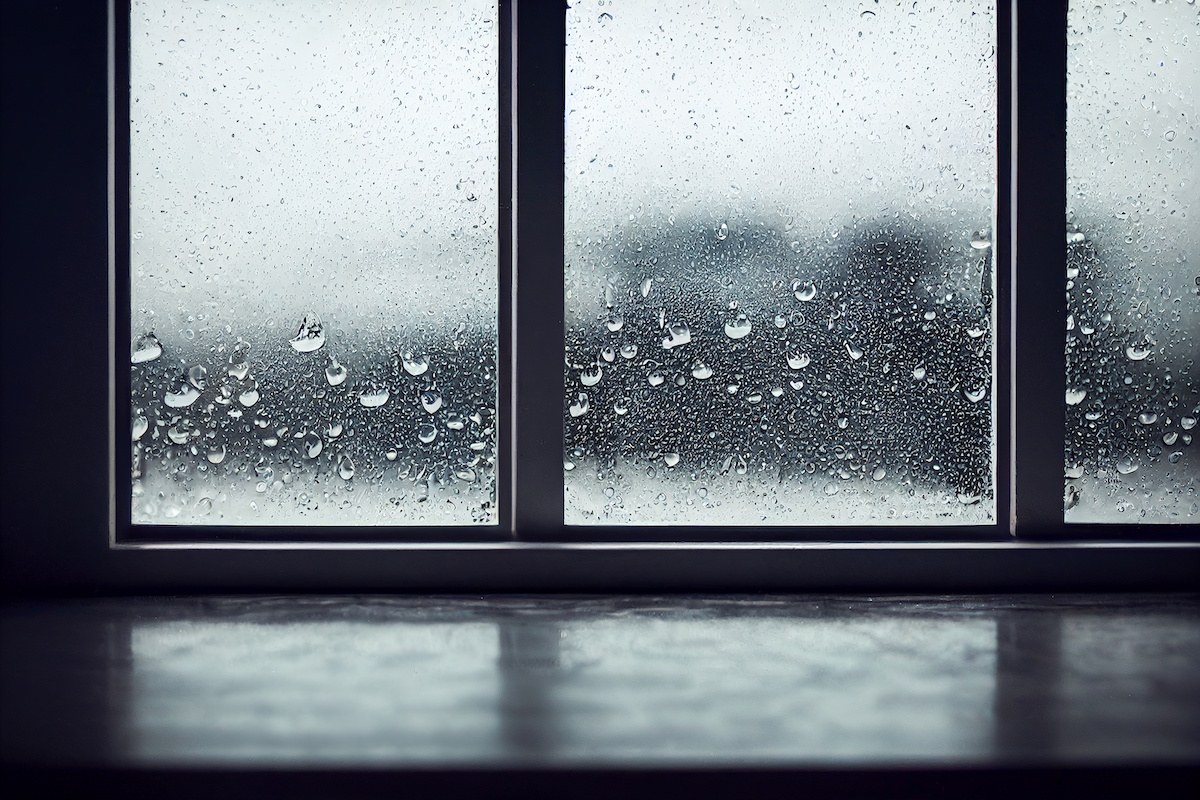 Choose Modern Hurricane Impact Windows for Enhanced Protection
While hurricane impact windows are certainly stylish, they provide benefits beyond aesthetics. For example, these windows are engineered with exceptionally strong glass in comparison to traditional windows.
Hurricane impact windows are made from laminated glass, which consists of two panes bonded together with a resilient interlayer. This makes the windows much stronger than regular glass, protecting your home from flying debris and strong winds during hurricanes or storms.
Furthermore, hurricane impact windows offer added Security: The robust construction of impact windows also provides added security against break-ins. Furthermore, reinforced glass and frames make it much more difficult for intruders to gain entry into your home, providing you with peace of mind.
Install Modern Hurricane Impact Windows to Increased Property Value
Did you know that new window installation offers roughly 70% return on investment? Modernizing your home with hurricane impact windows can increase its overall value, making it more appealing to potential buyers. The added security, energy efficiency, and protection from natural disasters are strong selling points for anyone looking to purchase a property.
Finally, many insurance companies offer discounts on homeowners' insurance premiums for properties equipped with impact windows, as they reduce the risk of damage during severe weather. This added financial incentive makes installing hurricane impact windows an even more attractive option.
Get Modern Hurricane Impact Windows from Storm Pro Window & Door
With superior custom craftsmanship and outstanding customer service built on 50+ years of combined experience, we're the go-to provider of impact-resistant windows and hurricane-rated doors in Tampa Bay. Protect your home and family with the ultimate protection from winds of up to 175 MPH. Contact us for a free estimate!