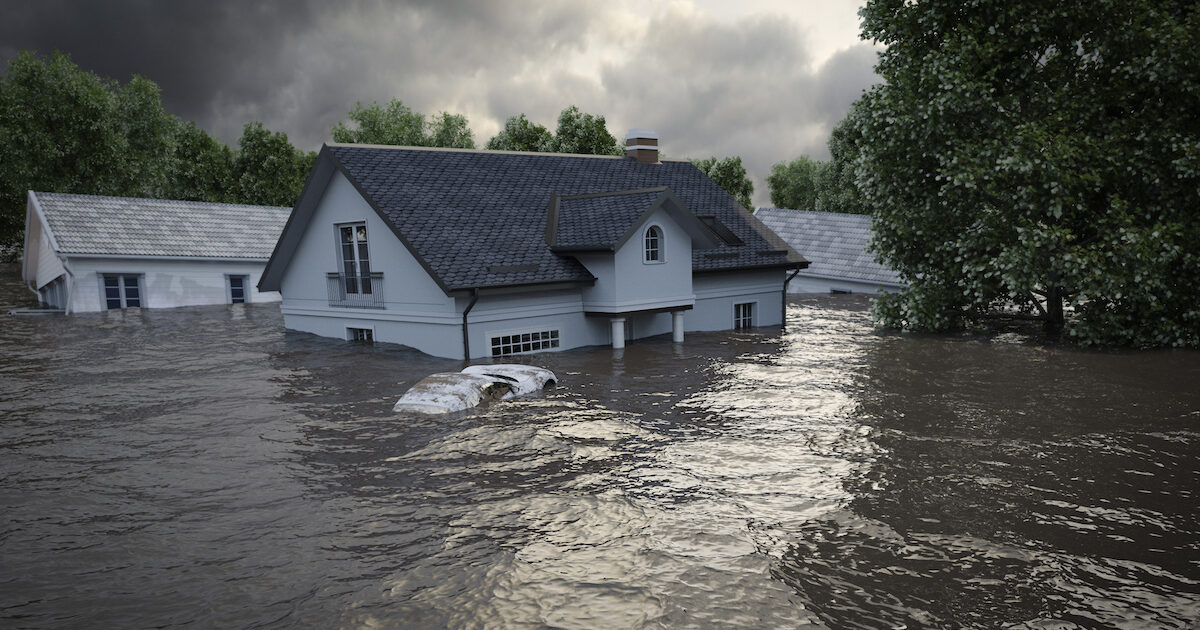 In the coastal neighborhood of Shore Acres in St. Petersburg, residents are well-acquainted with the perils of hurricanes. However, Hurricane Idalia brought a whole new level of destruction that's a wake-up call for everyone in hurricane-prone regions. Despite remaining over 100 miles offshore, the Category 3 hurricane swamped low-lying areas and left a path of devastation in its wake.
This tragedy not only underlines the unpredictability of such storms but also emphasizes the need for robust preparation. This certainly includes the installation of hurricane impact windows and doors. Let's talk about the aftermath of Hurricane Idalia and offer invaluable tips to safeguard your home and loved ones for the next inevitable storm.
Hurricane Idalia: What is a Category 3 Hurricane?
When meteorologists talk about hurricanes, they often refer to the Saffir-Simpson Hurricane Wind Scale, a 1 to 5 rating system that categorizes storms based on their sustained wind speed. This scale gives us a clear idea of the potential property damage and flooding a hurricane can cause upon landfall.
The Characteristics of a Category 3 Hurricane
A Category 3 hurricane is a major hurricane with sustained winds ranging from 111 to 129 mph. The force of a Category 3 storm is so potent that it can cause devastating damage. We're talking about the high likelihood of uprooted trees, severe damage to well-constructed frame homes, and the possibility of isolated structural damage to small residences and utility buildings.
Storm Surge and Flooding
One of the most dangerous aspects of a Category 3 hurricane is the potential for high storm surges, which are essentially waves pushed inland by the storm's winds. These surges can lead to extensive flooding, as was seen in the case of Hurricane Idalia. Low-lying areas, particularly those near bodies of water like Tampa Bay, are exceptionally vulnerable to the severe flooding that a Category 3 hurricane can produce.
Power Outages and Infrastructure Failure
Given its intensity, a Category 3 hurricane can also result in widespread power outages lasting for days or even weeks. This often complicates rescue and recovery efforts, making it imperative for residents to be prepared for a prolonged period without electricity.
The Wrath of Hurricane Idalia
Residents of Shore Acres and other neighborhoods surrounding Tampa Bay have seen their fair share of storms, but Hurricane Idalia stood out in its severity. The Category 3 hurricane swirled more than 100 miles away from the coast but still managed to send storm surges rushing through Tampa Bay and the adjacent coast along Florida's Big Bend.
The Challenges of Rescue and Recovery
The flooding was so extensive that firefighters faced significant difficulties even reaching affected residents. Rescue boats roamed the inundated streets, evacuating people from their homes. To complicate matters further, they had to battle a house fire on Bayou Grande Boulevard NE in conditions where the roads were essentially rivers.
The Emotional Toll
Beyond the tangible destruction, Hurricane Idalia shattered the morale of the community. Residents were left to survey the devastation long after the storm had passed, with many expressing a strong desire to help and contribute to recovery efforts.
The Importance of Hurricane Impact Windows and Doors
When it comes to preparing for a hurricane, installing impact windows and doors is a game-changer. Hurricane Idaila serves as a big reminder! Not only do these fixtures protect your home from flying debris, but they also offer an added layer of safety against high winds and extreme weather conditions.
Energy Efficiency and Insurance Benefits
Beyond their direct protective features, hurricane impact windows and doors can make your home more energy-efficient and may lower your insurance premiums. They are a long-term investment that pays off in peace of mind and practical savings. If your windows are outdated or destroyed from Hurricane Idalia, please contact us now.
What are the signs that you need new hurricane impact windows?
Your windows are old and have been damaged by storms or other weather events.
The windows are single-pane and do not provide adequate insulation.
Your energy bills are unreasonably high.
You notice signs of moisture damage and rot.
You can feel drafts around the sash and the sill of the window.
If you are experiencing any of these problems, it is time to consider replacing your windows with hurricane impact windows. Hurricane impact windows are designed to withstand high winds and flying debris, and they can help to protect your home and family from the dangers of a hurricane.
It's not too late to get hurricane impact windows installed! Contact us today for a free estimate.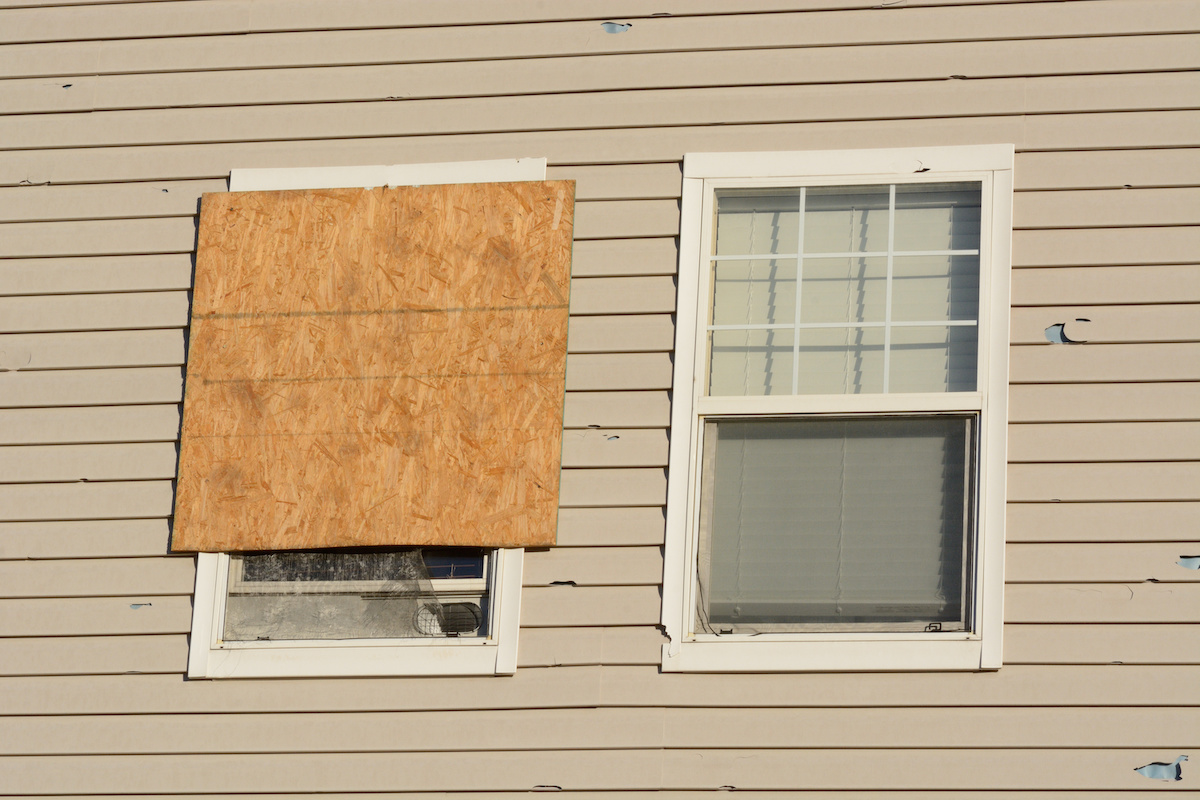 Installation Timing and Professional Help
Planning for a hurricane isn't something you should do a week before the storm hits. Consider installing impact windows and doors well in advance of hurricane season, and always consult professionals for installation to ensure maximum effectiveness.
Keep in mind that Storm Pro Window and Door employ our own installers, ensuring A+ craftsmanship and consistency with every upgrade.
Preparing for the Next Storm
Living in the Sunshine State comes with its fair share of perks, but for Florida residents, hurricane preparedness is a fact of life that can't be ignored. The devastating aftermath of Hurricane Idalia serves as a sobering reminder that while we can't control Mother Nature, we can control how well-prepared we are to face her fury.
With climate change intensifying the frequency and impact of hurricanes, getting ready for the next big storm is not just prudent—it's essential. From stocking emergency kits to installing hurricane impact windows and doors, preparing for the next hurricane is a responsibility that every Florida resident must take seriously to safeguard both property and lives.
Emergency Kits and Plans
Preparation goes beyond fortifying your home. Every family should have a comprehensive emergency kit and an established evacuation plan. This means storing enough non-perishable food, water, and medications to last at least three days, as well as keeping important documents in a safe and accessible location.
Community Readiness
Community preparation is just as crucial as individual readiness. Attend community meetings focused on hurricane preparedness and consider joining or establishing neighborhood watch programs to help look out for each other.
Stay Informed
With technology at our fingertips, there's no excuse for not staying up-to-date with the latest weather forecasts. Install reliable weather apps on your phone and subscribe to emergency alerts to stay informed before, during, and after a storm.
Be Prepared this Hurricane Season: Contact Storm Pro Window and Door for Assistance
The brutal aftermath of Hurricane Idalia serves as a stark reminder of the devastation that nature can unleash. By preparing adequately, including the essential step of installing hurricane impact windows and doors, we can minimize the damage and ensure the safety of our loved ones for when the next storm inevitably arrives.