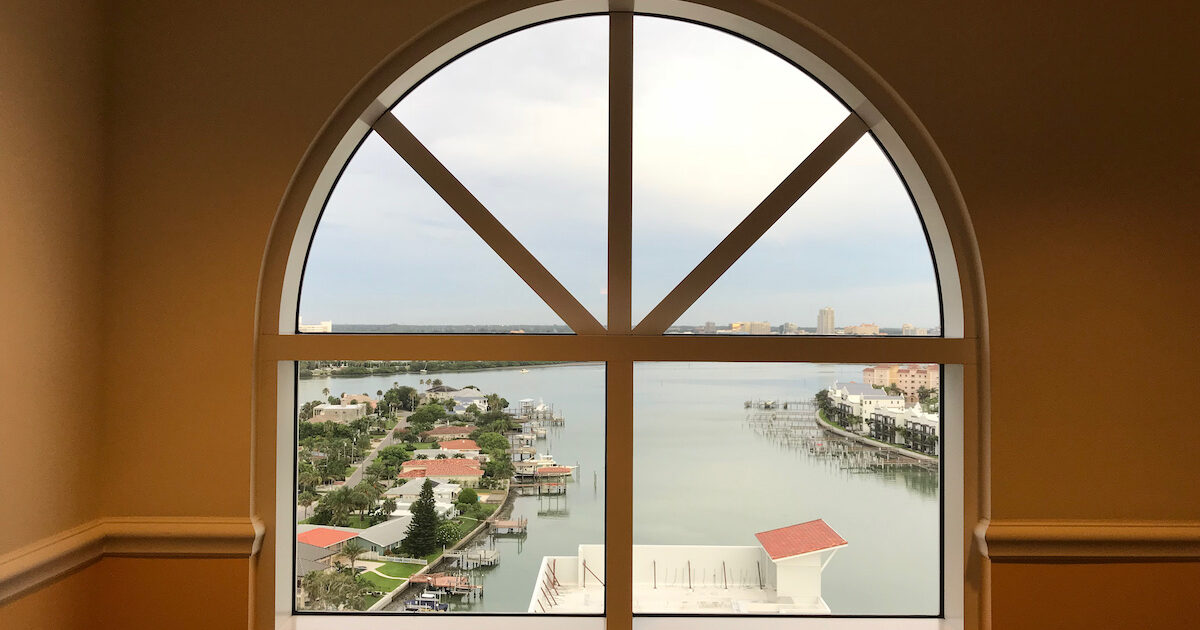 Are you a homeowner on the hunt for different types of window shapes? When you are considering new window replacement, there is a world of options to consider. No matter if your home is traditional or contemporary, there is a window shape and style that will bring your curb appeal to life.
When you work with Storm Pro Window and Door, you will find a world of window shapes at your fingertips. This blog will teach you what you need to know about the different types of window shapes and how to make the best selection.
Why Do Window Shapes Matter?
Square, rectangle, circle—why do window shapes matter, anyway? You might not think much about it, but the truth is that different types of window shapes make a big impact on your home.
Choosing the right window shape for your home is important for the following reasons:
Aesthetics: The shape of your windows can have a significant impact on the overall appearance of your home, both inside and out. The right window shape can add visual interest and enhance your home's curb appeal.
Functionality: Different window shapes can provide different levels of functionality. For example, casement windows are great for ventilation, while bay windows can provide additional seating and storage.
Energy efficiency: Certain window shapes, such as double-hung windows, can be more energy-efficient than others. Choosing the right window shape can help reduce your energy costs and improve the comfort of your home. The key is to install windows with inert gases like argon or krypton. This is the underlying factor that enhances your window's performance, no matter the style.
Homeowners in Tampa Bay tend to prefer window shapes that are both aesthetically pleasing and functional. Some of the most popular window shapes in the area include double-hung windows, casement windows, and sliding windows.
Popular Types of Window Shapes in Tampa Bay
Looking to add an ooh and ahh factor to your curb appeal? Tampa Bay homeowners have a variety of window shapes to choose from, but some types are more popular than others. These are some of the most versatile types of window shapes on the market today:
Double-hung windows are a classic choice that are easy to clean and operate, with two sashes that slide up and down.
Casement windows are another popular option. This product features a single sash that swings outward to let in fresh air.
Awning windows are similar, but they open from the bottom and are hinged at the top. This window is great for creating a unique ventilation style.
Slider windows slide from side to side, making them great for areas with limited space.
Picture windows are fixed and do not open, but they offer expansive views and plenty of natural light.
Bay windows extend outwards from the home, creating a cozy nook and adding additional seating space. These windows are made with a single fixed window in the center and two ventilating windows on each side, such as a casement or double hung.
Bow windows are similar, but they have a more rounded appearance and typically feature more panes of glass.
Each window shape has its own advantages and unique features, making it important for Tampa Bay homeowners to evaluate their options carefully before making a decision.
Specialty Window Shapes: Creating Your Own Masterpiece
Specialty window shapes, such as oval, hexagon, and arc windows, can add a unique touch to any home. By using these specialty shapes, homeowners can create a custom look that sets their homes apart from others in the neighborhood.
Combining different specialty window shapes can create an interesting combination, such as a row of hexagon windows above an arc window. These combinations can add visual interest to the exterior of the home while also allowing for more natural light to enter the home.
However, it's important to work with a professional window installer to ensure that the windows are installed correctly and meet all safety standards.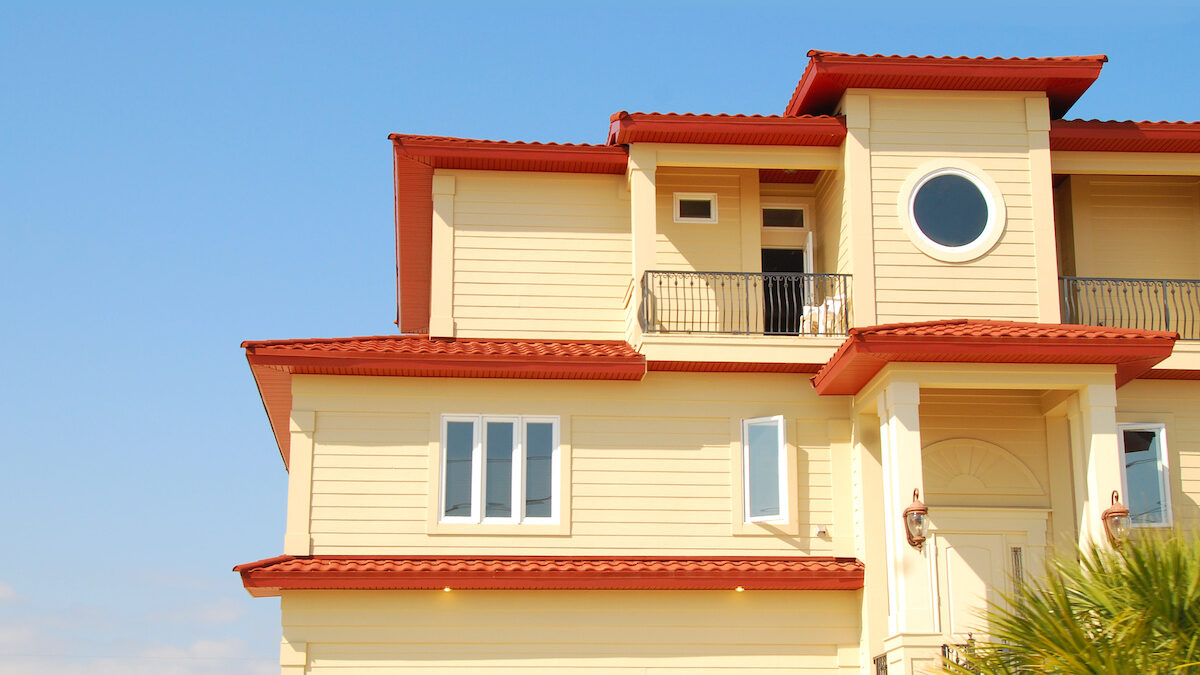 Factors to Consider When Choosing Window Shapes
When selecting a window shape, there are several factors that homeowners should consider to ensure they make the best choice for their home. These factors include:
Home design and architecture: The window shape should complement the overall design and style of the home. In Florida, homes with Spanish or Mediterranean architecture look amazing with arched windows or casement windows that open outward. For homes with a more contemporary or modern style, large picture windows or sliding glass doors enhance the clean lines and minimalist design. Homes with a beach or coastal style can benefit from louvered windows that allow for ventilation and let in natural light.
Energy efficiency: The window shape, along with the glass and frame, can impact the energy efficiency of the home. Choose windows that are certified by Energy Star for the best results.
Functionality and ease of operation: The window shape should be practical and easy to operate. Double hung windows are very popular for functionality, as they easily lift up and down.
Decorative glass and grid options: Homeowners may want to consider decorative glass and grid options to add interest and style to the windows.
Maintenance requirements: Some window shapes may require more maintenance than others, so homeowners should be aware of maintenance requirements. Vinyl windows are an excellent option for homeowners who want a beautiful window that requires virtually no maintenance.
Budget: Window shape can impact the cost of the window, so homeowners should consider their budget when selecting a shape. Custom window shapes will typically cost more.
Hurricane impact ratings: In areas prone to hurricanes such as here in Greater Tampa Bay, homeowners may want to consider window shapes with higher hurricane impact ratings for added protection.
Choosing the Right Window Shape for Your Home
Choosing the right window shape can greatly enhance the look and feel of your home. To make the best decision, homeowners should seek the advice of a professional window installer who can help guide them through the process.
For example, accurate measurements of window openings are necessary ensure a proper fit. Fun fact: windows are measured in united inches.
Additionally, the orientation and location of windows should be considered, as well as the energy efficiency needs of the home.
Finally, exploring different window design options can help homeowners find the best match for their home's overall aesthetic. When choosing a window shape, it's important to consider all of these factors to ensure that the end result is both functional and visually appealing.
Find Different Types of Window Shapes from Storm Pro Window and Door
Homeowners in Tampa Bay should feel encouraged to explore the different window shape options available to them. With a wide variety of choices, they can find the perfect shape to complement their home's design and architecture.
By considering energy efficiency, hurricane impact ratings, and maintenance requirements, they can make an informed decision that will benefit their home for years to come. Don't be afraid to get creative and explore different design options to create a truly unique and stunning look for your home's windows.
Are you looking for unique types of window shapes? Storm Pro Window and Door provides local homeowners with an incredible selection. Every window is custom made specifically for your home. Contact us today to get a free estimate.