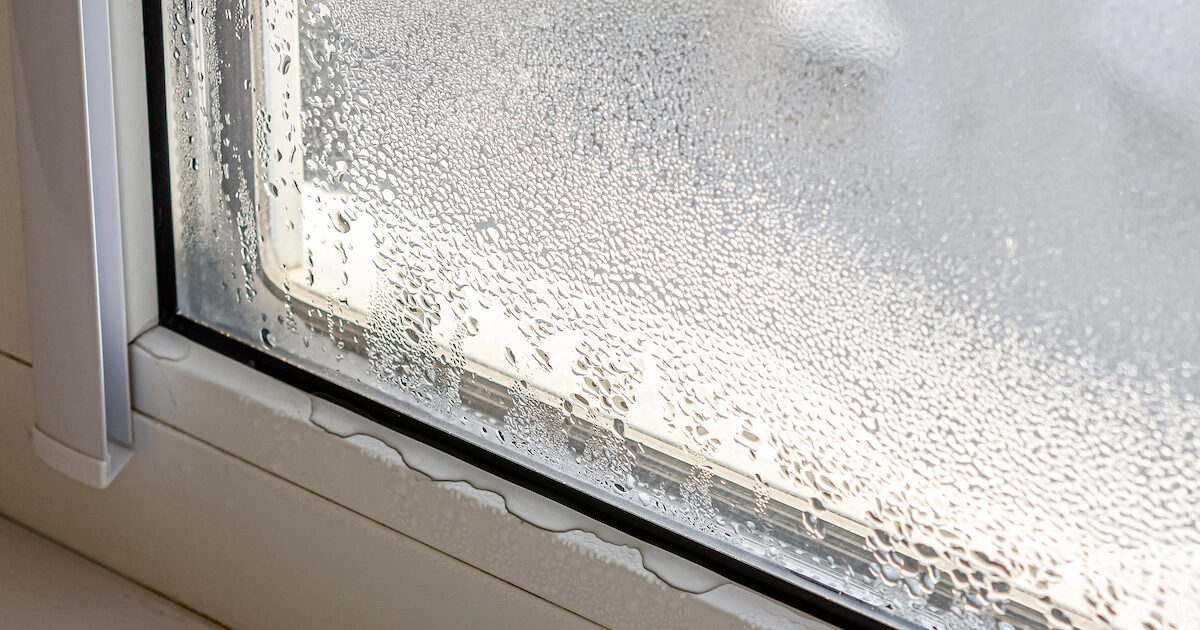 It's the spookiest season of the year. Are your old and inefficient windows causing scary-high energy bills? Inefficient windows are more than just an aesthetic concern–they're constantly working against your air conditioning. Even during the cooler months of the year, windows that fail to seal properly or provide adequate insulation can lead to your cooling systems working overtime.
This inefficiency is not just an environmental concern but also a gaping hole in your pocket, with escalating energy bills being a constant source of worry.
But what's so bad about inefficient windows, and when is it time to consider replacement?
Inefficient Windows and Energy Loss in the Home
Let's talk about the biggest problem behind inefficient windows–energy loss. When your windows are old and outdated, they don't properly seal your home. This leads to your air conditioning working in overdrive while you lose dollars from your bank account.
But what are the signs of inefficient windows in your home? They are fairly straightforward, which include:
Drafty windows
Condensation on the inside of windows
Mold or mildew growth
High energy bills
Difficulty keeping your home comfortable
If you notice any of these issues with your windows, please contact us at Storm Pro Window & Door.
Inefficient Windows May Lead to Compromised Safety During Storms
Another serious problem posed by inefficient windows, particularly in Florida, is their inability to withstand the wrath of hurricanes.
Standard windows can shatter easily under the might of hurricane-force winds, posing a severe safety risk to you are a homeowner. These windows can also potentially compromise the structural integrity of your home.
Hurricane impact windows, designed to endure such extreme conditions, are a critical investment for Floridians. They transform Florida homes into safe sanctuaries even in the fiercest storms.
Are Inefficient Windows a Health Hazard?
When we consider the health of our home environment, windows probably aren't the first thing that comes to mind. Yet, the truth is stark and concerning: inefficient windows are more than a simple structural issue; they pose significant, often overlooked health hazards, particularly in regions like Florida with its unique climatic challenges.
From mold growth spurred by humidity to poor air quality and even UV exposure, the consequences of substandard windows can be far-reaching and deeply impactful on the wellbeing of homeowners.
Mold and Mildew: Silent Aggressors
Inefficient windows, especially in humid climates typical of Florida, often allow moisture to seep into the home. This dampness isn't merely a structural concern–it's a breeding ground for mold and mildew. These fungi can thrive in moist, warm environments, particularly around windows where condensation is common.
For homeowners with allergies or respiratory conditions like asthma, exposure to mold and mildew can exacerbate their symptoms, leading to a range of health issues including coughing, wheezing, eye irritation, and skin rashes.
Even for those without pre-existing conditions, mold exposure is a risk factor for developing respiratory ailments.
What are the signs of mold and mildew presence in your home?
Mold and mildew can cause health problems, such as respiratory problems, allergic reactions, and skin irritation.
Here are some signs of mold and mildew presence in your home:
Visible mold or mildew growth
Musty or earthy odor
Water damage
Discoloration of walls or other surfaces
Peeling paint
Soft or spongy areas on walls or other surfaces
Rust or mildew stains on metal objects
Water stains on ceilings or walls
Condensation on windows or other surfaces
If you see any of these signs, it is important to take action to remove the mold and mildew and prevent it from growing back. You can hire a professional mold remediation company to remove the mold, or you can do it yourself.
To prevent mold and mildew growth, it is important to keep your home clean and dry. Fix any leaks or water damage immediately. Window leaks will need to be addressed. Other actions to take include:
Ventilate your home properly
Replace old and outdated windows that leak water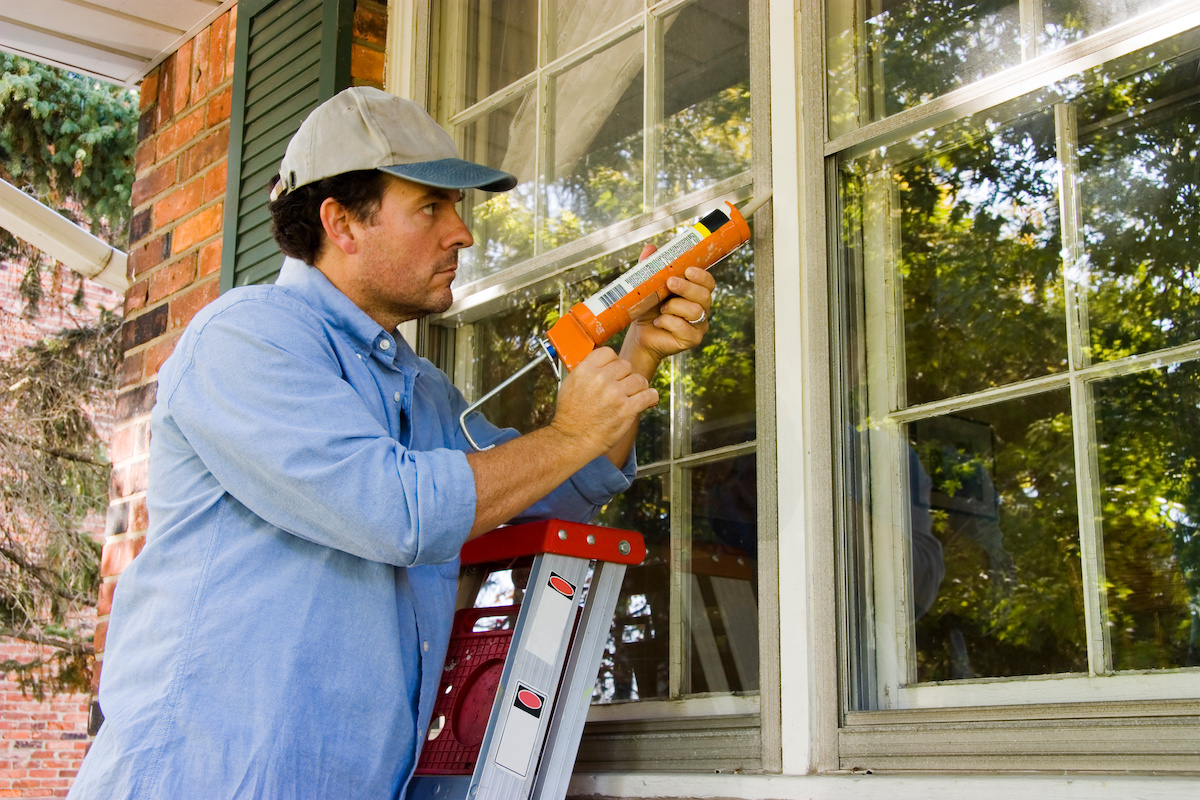 Compromised Air Quality
Windows play a substantial role in ventilating a home, but inefficient windows might become a source of indoor air pollution. When windows don't close properly or have compromised seals, they can allow outdoor pollutants to enter the home.
This issue is particularly concerning in areas with high pollen counts or urban locales with significant vehicular emissions. Furthermore, old, deteriorating windows may contain harmful materials like lead-based paint, which can chip or generate dust, posing additional health risks. Keep in mind that lead paint in the home was much more prominent during the 1970s and earlier. Please do not attempt to scrape off lead paint, as this can release additional chemicals into the air.
Investing in new windows with properly sealed frames can help reduce the amount of outdoor pollutants entering the home. Meanwhile, regular cleaning and maintenance of existing windows can help reduce the risk of health problems.
The Silent Peace-Breaker: Noise Pollution
Old and inefficient windows fail to provide another critical barrier: soundproofing. Noise pollution is a tangible concern, especially in urban and suburban areas. Windows that don't seal properly or are constructed with thin, single-pane glass do little to dampen the cacophony of the outside world, impacting your family's peace and tranquility.
Enjoy Enhanced Protection with New Hurricane Impact Windows
In the face of these daunting challenges, there is a beacon of hope: hurricane impact windows from Storm Pro Window and Door.
Tailored for the unpredictable rage of Golf Coast storms–most recently hurricane Idalia–these windows provide robust protection against high winds and flying debris. Their sturdy construction and rigorous testing ensure they can withstand the toughest weather conditions, granting peace of mind to those inside.
Beyond their strength, they offer superior insulation, reducing energy costs, and enhancing your home's overall efficiency.
Upgrade to New Hurricane Impact Windows and Save More Energy
Inefficient windows in Florida aren't just an inconvenience; they're a multi-faceted threat that homeowners must proactively address. The installation of hurricane impact windows serves as a frontline defense, safeguarding not just the physical structure of homes but the very wellbeing of the families within. Best of all, we employ our installers and do not use third party contractors. This means that you have consistent quality work with every window installation!
In a state where the sun shines bright, but the weather can turn in an instant, ensuring your windows are efficient and resilient is not just smart—it's essential. Count on Storm Pro Window and Door for quality window replacement, making your home more energy efficient for many years to come.